Serrurier Plateau > Emergency Locksmith Montreal
Emergency Locksmith Services | 24hour Locksmith

It is possible for an emergency to happen at any time, day or night.
For instance, you may have returned home from a vacation and are unable to place your house keys.
Or you could end up losing they keys to your garage door and need to reach somewhere in a hurry. In all such situations, emergency locksmith services become essential.
Fast emergency locksmith services
Locksmith Montreal offers emergency locksmith services in all parts of Montreal.
Our mobile locksmith services allow us to be available at your service 24/7.
We understand that an emergency does not always occur during a fixed time slot i.e. 9 am to 5 pm.
But with Locksmith Montreal, you can be assured of a quick and efficient fix to all your lockout problems anytime, anywhere.
Montreal professional locksmith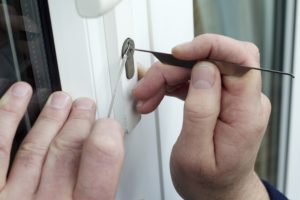 At Locksmith Montreal, we ensure that our emergency locksmith service is extremely professional.
There will be no compromise in the quality and standards of service even in emergency situations.
We will get the work done in a way that meets your expectations and also try to be as quick as possible. We try to respond to all emergency situations in the shortest possible time.
The fact that we are a mobile locksmith service works in our favor when it comes to emergency situations.
You can depend on us for unlocking/repairing any type of lock at anytime of the day or night. Further, we could also install or replace locks at a short notice.
Emergency lockout services

Emergency lockout situations can be quite frustrating, even dangerous.
We offer our emergency locksmith services in a variety of different areas including residential properties, commercial properties and automotive.
We specialize in lock rekey and also make sure that a damaged lock is changed or repaired immediately, within 24 hours.
We use the highest quality equipment and tools to offer you top notch emergency locksmith services.