Serrurier Plateau > LockOut Service
Lockout service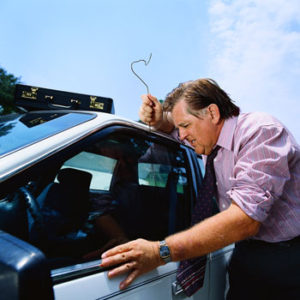 Experiencing a locked out situation of your car or your house can be a very scary condition especially if it is dark and you are struck in an unknown deserted area. Usually people in such positions will panic and try to employ different tricks and ways to come of the situation. But instead of doing any good you are actually harming your vehicle and inviting even costlier repairs.
Services of locksmiths is a good option to consider
The lock systems of the modern and advanced cars are extremely complex and complicated. They are computerized and it will take a hell out of you to execute any of the old tricks like opening it with the help of a wire. It rarely works in the present time. Don't you think it is better to get in touch with the professional experts and seek their advice and help instead of causing further damage?
We are are available 24*7
Whether it is in the middle of the night or during a hot sunny afternoon, such skilled craftsmen are accessible every hour of the day for all the seven days. Whether you are locked out of your automobile or your apartment they are considered as the best options available in the market. Nobody else can deliver such a smooth and seamless solution.