Serrurier Plateau > Rekey locks
Rekey Locks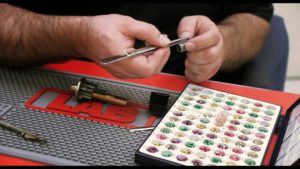 You'll usually want to re key the locks to your house or car because of a break-in, theft or act of vandalism. You may also wish to rekey your locks if you lose your keys, if you feel that too many others have copies of your keys or if you want the convenience of being able to lock and unlock your house's front and back doors with the same key. Serrurier Plateau offers ReKey Locks services for home, office or your store. 
Fast Locksmith Service
In many single-builder communities, locks are construction master keyed. While the use of the homeowner's key may prevent the future use of the contractor's key, there are often master pins left in the lock. Each master pin doubles the number of keys that will operate the lock. In many instances, as many as 16 different keys would operate a single home's locks. Rekeying would remove these master pins and eliminate the possibility of another key operating the locks.
"Highly recommended to replace / Re key your locks when moving to a new place"
Today's home insurance companies often frown on folks who don't rekey their new home once they move in. Often when a claim is made, these companies will want to see signs of forcible entry to ensure homeowner neglect was not the underlying cause.
"We can make all the locks in your house work on the same key with our Re key locks service"