LOCKSMITH SERVICE MONTREAL, LAVAL, RIVE SUD
At Serrurier Plateau we offer full mobile locksmith services to fit any budget.
Our staff are trained to really listen to your problem and concerns.
Contact Us 24/7 At 438-288-2819
SERRURIER PLATEAU MOBILE LOCKSMITH SERVICE
Serrurier Plateau Mont Royal is a mobile locksmith business, fully licensed, insured and experienced. We provide professional and certified specialists that operate 24/7 to ensure that we're able to assist you during your times of need.
Emergencies don't always occur within regular business hours, and that's why you can call us any time of day or night to get connected with a friendly service rep who will act quickly to resolve your problem.
Services we offer at Serrurier Plateau Mont-Royal
Our Montreal emergency locksmith services include but are not limited to the following for Montreal and surrounding areas such as Laval, Kirkland, Lasalle, Brossard, Boucherville and Montreal Est.
>> Home lockouts
>> Car lockouts assistance
>> Office lockouts
>> Lost car key replacement
>> Lost house key replacement
>> Lock repairs
>> Lock replacements
>> Jammed car ignition key
>> Burglary Repairs
EMERGENCY LOCKSMITH
When you are locked out of your home or car and suddenly find yourself in a jam, we are the right company to call, so if you want emergency locksmith services with a smile call us .
at Locksmith Plateau we can ensure you only 25 min respond.
We are a phone call away  - 24/7 - 438-288-2819

Benefits of our Emergency Locksmith Services
>> Immediate response is guaranteed
>> Arrival time between 15 to 35 minutes
>> Will respond to any location inside Montreal
>> The best service at the most affordable price
>> Open 24/7, including holidays
>> Professional, certified locksmiths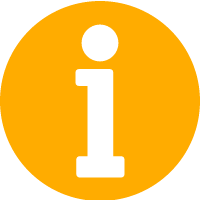 Please call for more info at 438-288-2819

    We accept credit and debit cards on site  


---
Plateau Locksmiths are members of the Corporation des Maîtres-Serruriers du Québec &
Bureau de la Sécurité privée Licensed
SERRURIER PLATEAU MONTREAL.

We accept all credit and debit card on site