Mazda Key Replacement
Same Day Mobile Expert Auto Key Duplication & Replacement
Quickly Getting You on the Road Again
Not having access to your car can cause everything from missing a shift at work to leaving loved ones stranded at the airport.
If you need the keys to your Mazda replaced don't hesitate to get in touch with the Serrurier Plateau team.

We are on hand to come to wherever you are to replace your Mazda car keys.
Get More Information And Prices From Our Experts!
Our Experts Cut And Program All Keys On Site
We will be able to send someone to your location and have them make you a replacement key on-site in minutes.

This is a service that we provide to you so that you can get back on the road as soon as possible. Having to drive to your dealership to get a replacement set will not be easy without a car.
Our commitment to our customers is that we will provide you with a replacement key that works just as well, if not better than the keys you lost.
Keys & Remotes for All Mazda Models
If you have a set of keys for your Mazda that are broken, then we will do our very best to repair them on site so that you can get to work, or wherever you need to go on time.
Our technicians can replace any type of car key.
It doesn't matter if you have an old Mazda key, or the latest transponder keyless style of key, we can replace them all.
You can trust that our technicians have the training and equipment to get the job done perfectly every time.
Popular models of Dodge car key replacement include:
Mazda 6, CX-7, B-Series, CX-3, Mazda 3, Miata, Mazda 5, Tribute, CX-5, CX-9 Mazda 2
The Most Common MAZDA Keys We Cut And Program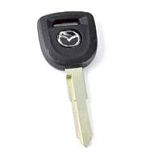 Mazda Transponder key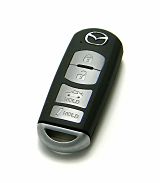 Smart (Push 2 Start) Keys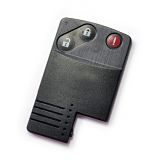 Mazda Card Key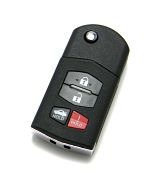 Remote Flip Key
Car Keys Up To 40% Cheaper Than MAZDA Dealer
Serrurier Plateau will be able to replace your Mazda car keys at a much more affordable cost compared to your dealership.
We pride ourselves on providing our customers with a convenient solution to your needs.
We will go out of our way to ensure that you are able to drive your Mazda again as soon as possible.