You've Lost Your Car Keys! Now What
Not being able to find your keys can really ruin your day.
Especially if you have to be somewhere at a certain time.
If you find yourself in this situation it can seem like there is nothing to do.
Your car has been rendered useless.
Especially as you won't be able to get to your Nissan dealership without a car. 
Don't despair, the Serrurier Plateau team are on hand to save the day.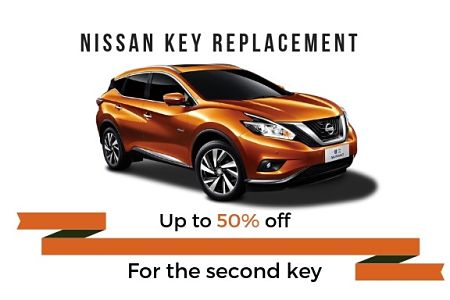 Need help? Our experts are here to answer your questions.
We will come to your location and make the key on SITE
If you are looking for replacement keys for your Nissan, then look no further.
We will actually come to your location and provide you with a new key within minutes.
It doesn't matter if you have the latest and greatest keyless entry and transponder keys, we can replace them all.
The service that we provide is convenient and easy.
Get the process started by making a quick phone call to us.
Same day service - With technicians available 24 hours a day
We are aware that you will be frustrated and, in a hurry, to get back on the road.
That is why we will work as quick as we can to get you the replacement keys that you need for your Nissan.
How long does it typically take? Around 30 minutes
No matter what  model or year you have we can get you back on the road again.
Popular models for NISSAN car key replacement include:
Versa Note, Versa Sedan, cube, Sentra, Maxima, Altima, 370Z Coupe, 370Z Roadster, Leaf, GT-R, Rogue, Juke, Murano, Xterra, Armada, Pathfinder, NV Passenger, Quest, Titan, Frontier
The Most Common NISSAN Key We Cut And Program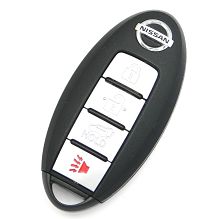 Smart (Push 2 Start) Keys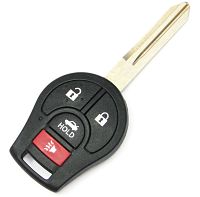 Remote Keys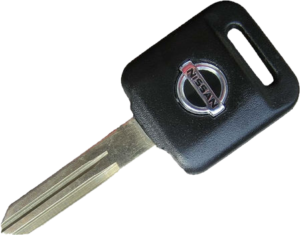 Transponder (Chip) Keys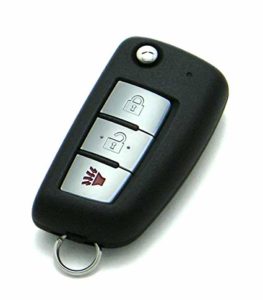 Flip (Remote) Keys
Smart keys, remote head keys, keyless entry remote fobs, transponder keys, and more
What's more, is that the keys that we provide will cost you less than if you went to the dealership.
So not only is our service faster, easier and more convenient, it is also cheaper.
At Serrurier Plateau, we do our very best to ensure that the loss of your keys will not cause you too much trouble.
We see it as a duty to get you back to your regular schedule so that annoying feeling of pushing the button on your keys and nothing happening seems like a distant bad dream.